Parisian cemeteries are my thing. Actually, cemeteries are my thing. Anyone who knows me has to know by now that I'd head straight for the cemetery if given the opportunity.
With six hours in Montparnasse, of course I made a b-line for the graveyard.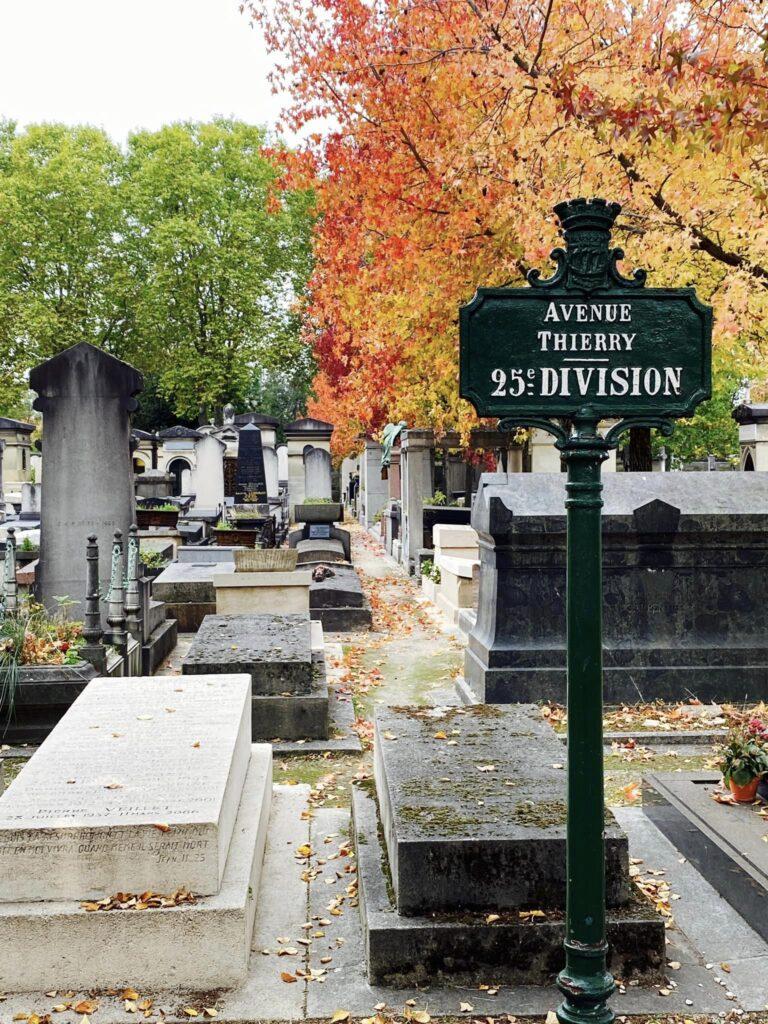 A Reverence for The Past
I can't even begin to tell you how much I love to see the different ways that people immortalize their loved ones. When we were in Scotland in May, we learned so much about memento mori and the plague. In France, I am always in awe of the French reverence for the Virgin Mary.
Souvenir – Remember
This was my favourite photo of the day. Not because it is epic, but because the angel bears one inscription: souvenir. Remember.
A friend reminded me last week to stop and download these precious moments into my body. That I can bank them and draw on them when life inevitably darkens. I heard her voice in that moment.
Souvenez-vous de. You remember.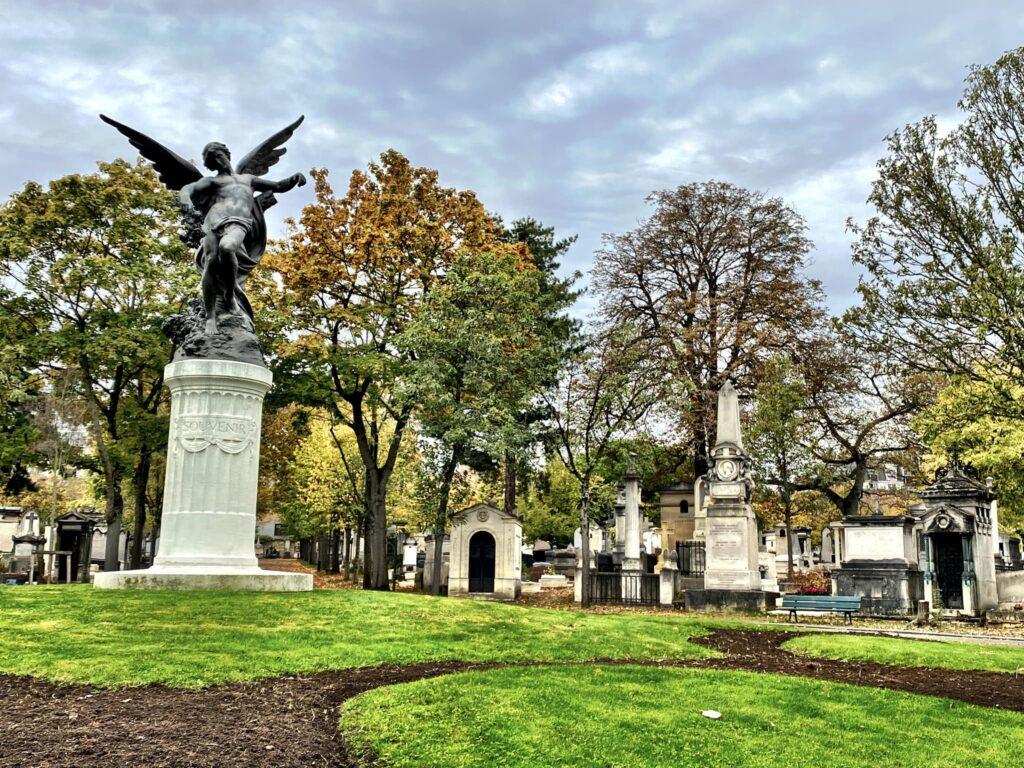 It was, truly, a perfect afternoon in Paris and another wander through Parisian cemeteries did not disappoint. After my adventure, I took a long hike over to Jardins du Luxembourg in the hot rain. I admit that I am in no shape to be hauling my luggage around town, up and down the streets. Not to mention, I probably should not have been running around Paris by myself all blurry-eyed and swoony.
Within about 15 minute, it started to rain. Paris rain is beautiful and terrible all at once. I just stood under an awning for a long while and then gave up on being dry. Embracing my Vancouver sensibility, I set out for the gardens. There, I did accomplish making my first video of the Book Tour. Here it is. I hope you enjoy.
If you like this feature, be sure to sign up to my newsletter and get exclusive content: