I have always wanted to write a novel in which a chatelaine played a key role. So, when my partners in novel research, Tiffany and Steve Warmowski, travelled to Bucharest, Romania earlier this year, Tif did a little scouting for me in the costuming department. She discovered a bit of incredible jewelry from the mid-19th century including a stunning chatelaine.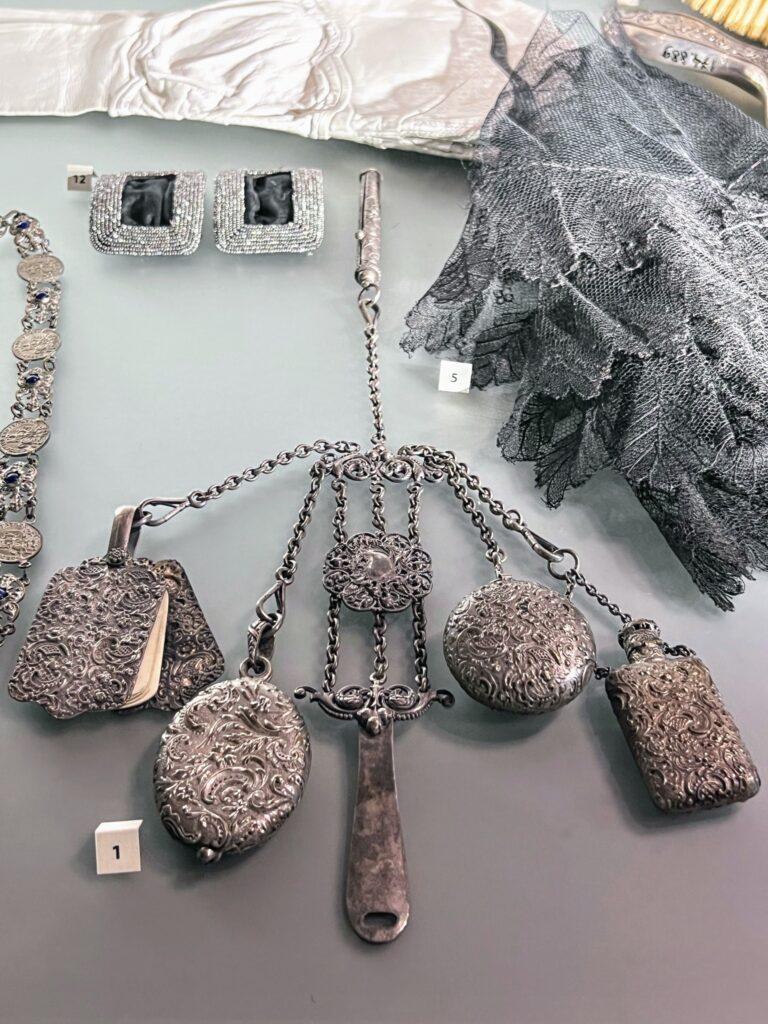 The detail in this piece is so lovely. Check out the elements of the chatelaine (basically, a chain that hung from a woman's dress on which she kept everything from a little flask of whiskey to notes, scissors, even sewing kits).
Personally, I've always wanted one with a pencil, an eye piece, a little flask for whatever the task at hand required. Possibly, I would occasionally add a mirror or a place to hold my makeup when I am, you know, at the theatre and such. 🙂
Chatelaine, Coming to A Novel Near You
The chatelaine is an intimate element of The Mother House's historical timeline. Of course, I'll be replacing those sewing kits with more useful items such as hidden scroll maps and, well, a blade or two.
Imagine a whole collection of seriously powerful women who arm themselves with weapons they wear right on their belt. Yet, they are gloriously hidden. Proper 19th century women would never arm themselves, right?
Did you like this feature? Sign up for my e-mail newsletter for more goodness.