Bullying is on my mind. Right now, I'm camped out at the dining room table. Rare March sunshine filters through the picture window. I am eyeballing my 5-year-old eating her favourite chicken noodle soup.
Her life, well, it's pretty straightforward. Kindergarten is like that. The 5-year-old universe is about coming to terms with the reality that the world doesn't revolve around you.
It's learning to share. Figuring out how to tell your friends they hurt your feelings. It's the first sparks of understanding about how your actions and words effect other people.
If anyone had told me that navigating that social labyrinth would prove to be a relatively simple route five years ago, I would have thrown my head back in ridiculous laughter and thought them drama queens.
Fast forward to age 10. Grade 5. My oldest daughter. And my mea culpa to all the parents I laughed at ridiculously. Nothing could have prepared me (or her) for the minefield of life as a tween.
It's as if identity crisis hit every kid straight between the eyes the summer before Grade 5 and manifested itself in a wide range of cruel, aggressive, snake-like and vicious behaviour. Bullying – the pervasive violence that has plagued school grounds since the beginning of time – had become a live, tangible, damaging thing instead of something which we talked about steering clear.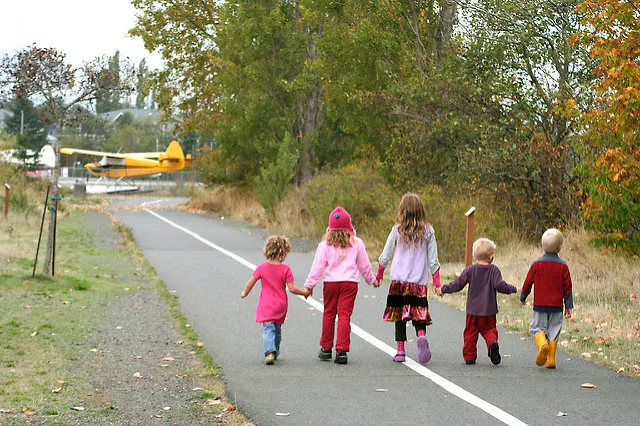 This morning I got to sit down with Carol Thorbes on Roundhouse Radio to talk about this very subject – bullying and how we as adults can use kids books (in particular young adult literature) to tackle this tough topic, give ourselves an education and help youth figure out how they can work through what is bound to be one of the most brutal periods of their lives.
Carol and I touched on several points:
Bullies come in all shapes and sizes. It's almost impossible to "spot a bully."
People being bullied also don't fall into stereotypical roles. The most popular girl in school is as likely to be bullied as the chubby girl in band.
Bullying is not an issue that we as adults were likely to have talked about extensively when we were kids. So, our perspective needs updating.
With that in mind, we had a great chat about the important role that stories for kids and youth play in diffusing bullying as well as helping kids afterward.
For the wee ones like my 5-year-old daughter, picture books with themes that revolve around bullying are a fun way to begin teaching empathy – understanding what it feels like to get bullied goes a long way down the road.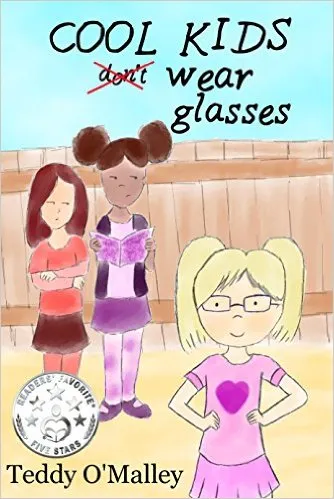 Picture books for kids ages 5-9 that are great for this include:
Cool Kids Wear Glasses by Teddy O'Malley
A Weekend with Wendell by Kevin Henkes
Henry and the Bully by Nancy Carlson
Stand Tall, Molly Lou Melon by Patty Lovell
My Best Friend by Mary Ann Rodman
Thank You, Mr. Falker by Patricia Polacco
Goggles by Ezra Jack Keats
Desmond and the Very Mean World – Desmond Tutu
This is A. Blob by L.A. Kefalos
The Trotters of Tweeville: Harraf Namrattle by Shirin Zarqa-Lederman
Matilda by Roald Dahl
Life in the middle grades gets a whole lot more challenging, and there is a provocative crop of contemporary writers of young adult literature who are tackling the tough topics that come with it including friendship, gender identity, self-image and – of course – bullying.
YA Books That Help Kids Face Bullying Head-On
I'm always amazed taking a walk through the aisles in the YA section at Kidsbooks here in Vancouver. There's plenty of magic, vampires, otherworld creatures and adventures. But, the depth and quality of novels written on the heavy, often closeted emotions and experiences kids are dealing with today is stunning.
YA lit provides readers (both kids and adults) an opportunity like nothing else. It let's them see themselves in a fictional character and work through those tough emotions in a place that is safe. It doesn't leave the scars that real-life bullying has a tendency to.
Teachers are integrating these novels into their curriculum. They are reading them out loud in their middle grade classrooms. This is provoking intense discussions about how kids relate to each other.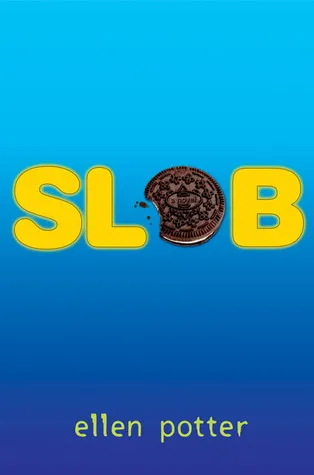 Here are a few of the recommended reads:
Wonder by R.J. Palacio
Slob by Ellen Potter
The Boy In The Dress by David Williams
Drama by Raina Telgemaier
The Misfits by James Howe
Carlos Is Gonna Get It by Kevin Emerson
Blubber by Judy Blume
After my interview with Carol today, I was standing in the studio control booth talking with the producers and this part – this reading and talking about the tough stuff – is what resonated with all of us.
We were all bullied as kids. No one ever stood up for us. Not one adult helped us understand how to shift the tide, to not be brutalized by what was happening to and around us. If one person had taken the time…
Can you imagine?
The silent torture inside a kid's head, belayed by a story in which everyone around them could play a part, relate to in one way or another. It's not easy to teach kids how to better relate to each other, to work through life in ways that aren't thoughtless or cruel. And I'm not suggesting that YA literature is the salve that cures society's incessant pressures.
But, when we read these stories we better relate to our kids, give everybody more tools to get through it all, and give that one kid – you know, the one who no one has related to until now – that hope everyone deserves.
We talked a lot about Ellen Potter's Slob in the on-air interview and then ran short on time to talk about others including the stunning novel Wonder by R.J. Palacio.
It's worth a full 30-minute chat all on its own. So, that's exactly what I will talk about next Friday at 10:30 a.m. when host Minelle Mahtani is back.
The week after, we'll take a look at the current crop of writers crafting brilliant novels for teens that key in on LGBT characters and the violence, isolation and persecution they face.
Click HERE to listen to the full interview from today.