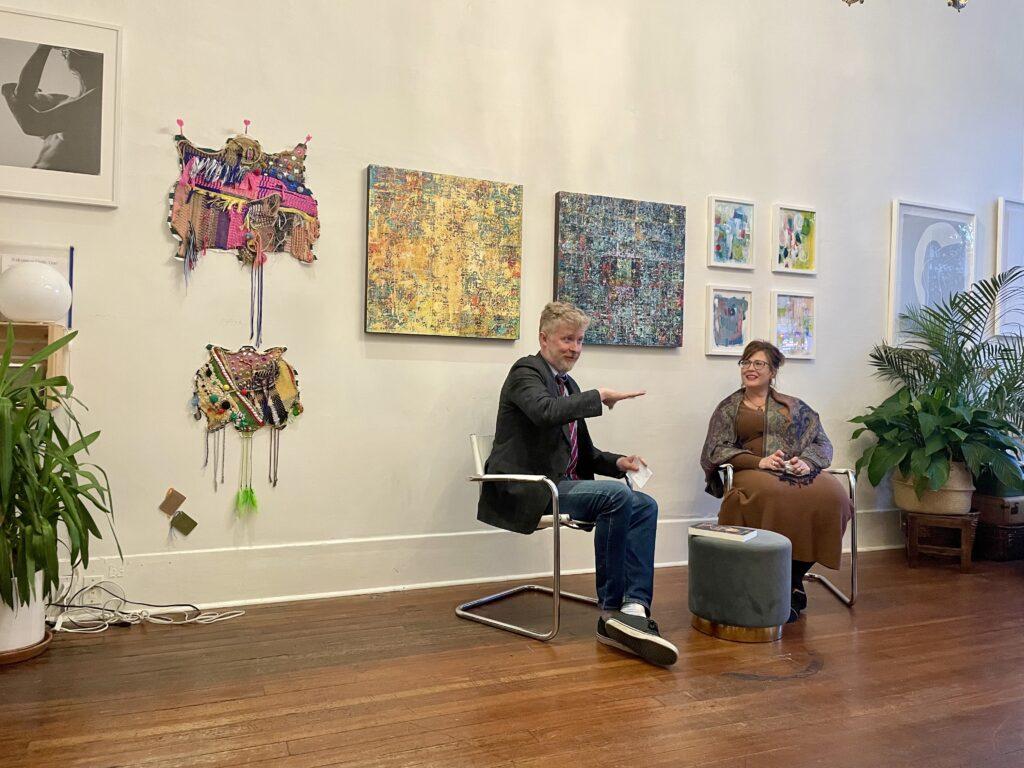 Last week, friends and supporters celebrated the launch of Woman On The Wall at Ninth + Vine Studio in Vancouver's historic Kitsilano neighbourhood.
I was so honoured to be joined by four incredibly talented artists who identify as women including Seattle linocut painter Rebecca Woodhouse, Vancouver textile artist Corrina Hammond, Lower Mainland home decor designer Alyssa Wood, and Vancouver abstract painter Maxine Woogman. These lovely friends came together to install the art and celebrate. I got super teary-eyed. They are the best!
The talented and charming Seamus Heffernan emceed the evening. We talked shop about writing and publishing far too long, but the wonderful audience indulged us.

Thanks to everyone who made this evening possible. Years in the making, it was a celebration to remember. Check out some of the photos from the night.